---

Brent Reid
Chief Finance & Strategy Officer
TurfStar / Western
"I love simplicity and clarity. We are inundated by so much noise and well-meaning but incorrect advice that it is easy to get disoriented. Jimmy cuts through all that and gets to the core issue and gives the perfect advice in a clear and actionable manner. I wish he was a top golf instructor as well, quite frankly.

I met Jimmy through the Paterson Center and LifePlan coaching. I seek his advice regularly. I have been blessed with a number of mentors in my life, but I would put Jimmy at or near the top of my list when it comes to seeking wisdom that is always pure gold. I trust Jimmy with career, marital, spiritual and fitness advice (basically everything but golf).



Let's just cut to the net net: Jimmy has it, he gets it, he lives it, and he shares it."

Araya Mesfin
Senior Vice President
UBS
"I am a firm believer in having outside feedback from a trusted advisor who is able to provide objective and sound feedback so that I am able to move forward to become more complete and productive in all areas of my life. Jimmy was very instrumental in identifying and providing a solution in a couple of big areas of my life that were pivotal in getting me to the next level."
---

Gordon Hwang
Co-Founder
ThinqShift
"Jimmy has helped me tremendously as a life coach and most recently helped me through an intensive life planning exercise that was incredibly beneficial. He is an excellent coach who really seeks to understand the uniqueness of each individual, in order to help one pursue his/her passions and achieve his/her greatest potential. Jimmy genuinely lives out his calling to help others "live life on purpose and finish well."
---

Jefferson Brewer, P.E., LEED AP
President
Brewer Engineering
"Starnes & Associates provided our company with valuable and strategic insights that helped guide us through a very critical crossroad. Jimmy was spot on with his recommendations and I shutter to think what might have happened without his advice and counsel.

I can't imagine any corporate leader that would not greatly benefit from hiring Starnes & Associates. His ability to cut through clutter and clarify vision and strategy is unmatched. Hire Starnes & Associates, Just Do It!"
---

Andy Joyner
Production Manager
Graham Packaging
"I hired Jimmy to help plan and execute an off-site team development summit for the leadership team in our plant. This one day event was the catalyst that propelled our team forward in a dramatic way. With Jimmy's continued support and one-on-one coaching our team achieved a new milestone and were named 2013 Global Plant of the Year.

Jimmy is full of enthusiasm and insight. Rather than applying some rote methodology Jimmy has the rare ability understand your true leadership capacity and identify obstacles that are keeping you from your potential. Jimmy will partner with you and your organization in a very intentional way that will provide real value and deliver real results."
---

Joe M. Baker
Agency Owner
Allstate Brookstone Agency
"Spend a few minutes with Jimmy Starnes and you'll quickly see why it's so easy to be drawn to his energy and enthusiasm. Jimmy operates by the very standards and principals he coaches by. He lives his life on purpose and he has a driving passion to help others achieve this same success. Professionally, as a small business owner, and personally, as a husband and father, I felt Jimmy was exactly who I needed to work with.

Ultimately, I wanted to be able to say that I will live and finish my life "strong". I wanted my family and friends to be able to look back over my life and say "he lived the right way; he poured everything into and got everything out of his life". I knew I had the parts to my true "foundation" and ultimate goals deep inside of me, but they had become muddled in the everyday rush of life. As my coach, Jimmy was able to pull these pieces out and help me put them back together, providing clarity on those things that truly mattered most to me. With the end in mind, he was able to help me put together a plan, with personal accountability, to create movement and growth in my key areas of life. I'm confident that I can finish in a much better position and have the tools to be able to create the legacy I want to leave.

Whatever you are battling with, there is no doubt in my mind that Jimmy will be able to help coach and move you through your challenges. Working with Jimmy is making an investment in your own wellbeing, for your family and for your profession. Jimmy takes that very seriously. You will not be able to deny the individual care, hard work, and dedication that he puts in to helping you get through whatever you are "stuck" in. l highly recommend Jimmy and his team to anyone wanting to be intentional and maximize their life. "
---

Mike Sabo, P.E.
Principal
Budova Engineering, Inc.
"Jimmy has proven to be a valuable business adviser for Budova Engineering. He has helped with many different aspects of the business such as growth, marketing, and evaluation of strategic partners. He focuses on results and doesn't hold back on his recommendations. We look forward to each and every coaching session with Starnes & Associates. They are well worth the investment."
---

Brandon Bowen
CEO & Founder
Bowen Financial Group


"Just like an iceberg can sink a large ship, failure in one area of life can ruin everything! For years I have been the beneficiary of the Coaching and Leadership modeled by Jimmy Starnes. All areas of my life have been impacted; including Personal, Spiritual, Financial but most of all Professional. Jimmy has helped me identify and maximize my professional Strengths as I have progressed in leadership roles. My performance and self confidence increased drastically the more we aligned my God given abilities with the right opportunity. I truly would not have the freedom and success I do today, if not for Jimmy's coaching.

Whether you are in need of direction, passion, focus, hope or have already achieved numerous goals but still feel empty and unfulfilled; Life Coaching from Jimmy Starnes will greatly impact your life. Take the first step!"
---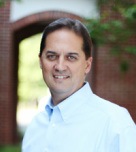 Keith Warden
Senior Pastor
First Baptist Church, Picayune MS
"There is no one that I can recommend more highly than Jimmy Starnes. When you meet him, you will not only feel like you've known Jimmy all your life, you will meet someone that will give you his very best as you seek to develop your full potential as a leader. If you want to take intentional steps to the next level in every area of life, contact Jimmy today."
---