What is your plan to live life
on purpose and finish well?

Starnes & Associates Coaching
will help you develop a comprehensive action plan to live intentionally and create your legacy.
The LifePlan
​The Paterson Center LifePlan process is for those who want to make their greatest contribution, and live the life they were meant to live.
The experience is a one-on-one, two day intensive, designed by Tom Paterson, intended to help you discover your unique design, clarify your life mission, and apply your discoveries to your key life domains.

This proven process, developed over 40 years, has helped thousands of people who have felt stuck. Today, they live lives of purpose, passion, and impact.

​In the process:- You gain clear perspective on your life.


- You create your LifePlan.




- You plan for how to put it into action.

- You are prepared and equipped with tools to renew your LifePlan.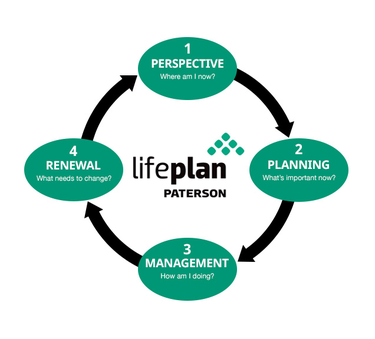 Commonly Asked Questions
---
Do I need a LifePlan?
If you have an overwhelming need to discover and know your purpose in life, if you have a strong desire to redefine your life mission, or if you simply need help to organize and balance around an already clear life purpose, then you are ready for a LifePlan.
Am I ready for a Life Plan?
You may have a need for a LifePlan, but you may not be ready for one. Instead, you may need a specific type of counseling. The LifePlan™ process is not therapy, nor prescriptive in its approach.
What are the benefits of a customized LifePlan?
The LifePlan process guides you to deeper awareness of your giftedness and your life's purpose. At the end of two days, you will have gained greater clarity, focus, direction and hope, as well as a practical plan to realize your new vision for life. Your LifePlan will help you integrate and optimize your life purpose and vision into your life domains through customized, doable action plans.